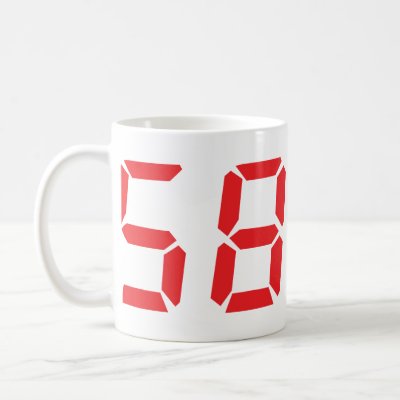 The pick has been traded, the dust has settled, and the Wolves are due for an underwhelming night given the lack of assets available to move around in the draft. Below the jump, let's go over a few various scenarios heading into tonight's draft on how events may transpire
1. Keep pick 58 and do nothing else.
Since Wolves fans are expecting a big trade or another move, this of course makes this scenario far and away the most likely. The thing about the 2nd round is, there are always a few bigger name players who really slip or go undrafted. It happens every time. A player slotted to be picked in the early 2nd round gets passed on over 10 or 15 foreign prospects who will never play on US soil.
Some candidates: Miles Plumlee, Kyle O'Quinn, Robert Sacre, Festus Ezeli, Jae Crowder
Most likely: Kahn sells the pick for Kash, or picks a European prospect who will be completely unaware of the selection until he views his Wikipedia page in the year 2067 during his twilight years.
2. Trade Back into the First Round
Yesterday, the increasingly and oddly cynical Jerry Zgoda floated around the idea of trading Wes Johnson to Boston for one of their two late first round picks. This would be a dream scenario which says something of how Wes Johnson has fared in the NBA thus far. He has been a bust on a level only rivaled by Adam Morrison, Hasheem Thabeet, and Jonny Flynn over the past six years in terms of production expected at his draft slot. If Kahn can get any form of value for Wes at this point, he needs to jump on it immediately and start anew. The question is whether a team will gamble on trading their late first round pick for a chance at a reclamation. I'm not holding my breath. Using Martell Webster's coupon contract as bait would be a good bet here as well if a bigger trade is not an option.
While I liked the acquisition of Budinger, trading away that 1st round pick to get him isn't ideal. Especially to Houston, a primary standings rival in the West playoff hunt. And while criticising Rick Adelman on a Wolves blog is bound to create a riot/brouhaha/rebel uprising, it is highly concerning that he shuns the idea of acquiring a rookie player just because said player is a rookie. There are opportunities to add productive players all over the draft at incredibly cheap salaries. Does Rick not realize that the player who invigorated the franchise last year was, in fact, a rookie? How many times do the Wolves have to get burned each year for this to sink in? I am not buying the "there wouldn't be a good player at #18 anyways" argument. That is just a lazy, poorly thought out defense mechanism that I myself have used many times over the years and have been wrong every single time. My "200-300-e-mails a day fantasy basketball league ridiculous e-mail list" would be proud that I am learning and adapting.
I have to believe Kahn is all about getting back into the first round, and Rick is the resistor. And while this pains me to say it, I have to side with Kahn here in my completely fabricated argument. The wing talent projected in the late first round is nothing to sneeze at and having prospects is part of building a winning club. So long as the Wolves also acquire an above average player, there is nothing wrong with having some guys waiting in the wings and getting better in practice. I think of Avery Bradley here, who suddenly came on after Boston suffered injuries late in the season. Or what we will probably see from Cole Aldrich in short order.
Most likely: Kahn does not trade back into the first round. If he does, he passes on a highly-ranked player who slips, whom Wolves fans would be giddy about adding (think MarShon Brooks last year), and picks a future stiff center such as Fab Melo or Meyers Leonard. Both players are out of the league by the next presidential election. PS: this is not an 'irrational optimism' article.
3. A Bigger Trade
The IDEAL. The prized event. The day Wolves fans have been pining for for since, oh, about the year 2004. The Andre Iguodala, Josh Smith, Pau Gasol et. al. big-time blockbuster deal that has kept us all awake at night for the past 2,900 days or so. And, of course, also the least likely. Every offseason since 2004 has been "the most important offseason in franchise history" and this time I truly believe it. With D-Will's trade value likely at its peak, owning two contacts exceeding $10 million that provide instant savings to a team, and contract-absorbing cap space that will be basically null after this summer, this truly may be the last opportunity to add a player that pushes the Wolves over the edge. That Martell Webster contract, that can save a team around $4 million with the snap of a finger, is critical to all of this and why pre-draft timing is important. The Wolves must opt-in or out by this weekend, making the asset null in a matter of days.
And while this option is far and away the least likely, at this point it seems to be a critical must for the Wolves to have any chance of a playoff berth this next season. Why? Consider 'that one time' in early March when the Wolves surpassed Houston in the standings to claim the 8th seed in the playoff hunt before Rubio went down. Portland had just started imploding and Utah was just being Utah, always competing for a playoff spot. The rest of the western playoff race is basically cemented in stone for the foreseeable 2-3 years. The Wolves will have to "out-offseason" Houston and Portland, two teams poised for major upgrades, or the race won't even be close for that 8th seed in 2013. Budinger just ain't gonna cut it. Both teams will have big summers. The pressure is on. Adelman is probably not coaching beyond his contract. Love will bolt in three years. You can't add Budinger without adding a bigger name. If Kahn does nothing this offseason (likely), it will not bode well for the future at all.
Most likely: If pigs fly and Kahn actually does something worthwhile and good with his assets, it is later in the summer and completely out of left field.
4. Just remember the old mantra: the only certainties in life are death, taxes and Kahn doing whatever makes the least sense.