The New York Knicks have decided to buy out Corey Brewer?!? This seems surprising given that they traded a slew of SG/SFs to the Nuggets. Cheers to Corey (hopefully) ending up in the NBA Finals this year with the Celtics. It'd be great to see him under the wing of KG.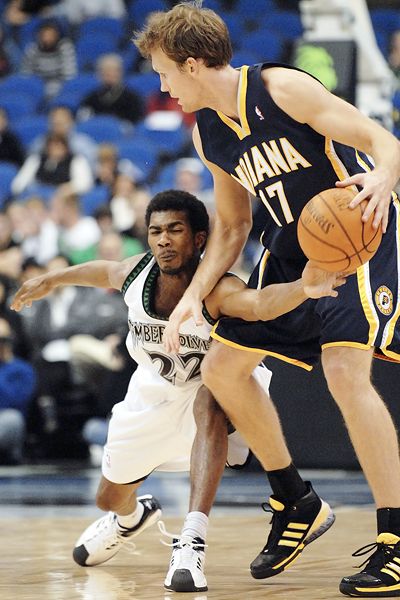 Source a slew of tweets from Marc Stein, as well as more on ESPN.com:
The NBA's buyout market will soon have a surprise addition: New York Knicks' Corey Brewer. The Knicks and Brewer are closing in on a buyout agreement that will make the former Minnesota swingman a free agent, sources close to the situation told ESPN.com.
Because Brewer will be officially released before March 1, he's eligible to play in the playoffs with another team. Sources say Boston, San Antonio, Oklahoma City and Dallas are among the teams with the most interest in Brewer, who joined the Knicks only last week as part of the Carmelo Anthony deal.
It confuses me that the Knicks couldn't use him at all, especially with their depleted depth. But hey, that's the Knicks for ya.
Take your pick of your contender, Turbo. It will be great to see you land on a team that will appreciate and utilize you properly. Too bad the Celtics didn't know about this sooner. They could have signed Brewer and kept Perkins. Stinks for them. Brewer + Perkins are waaaaaaaaaaaaaaaaay better than Jeff Green + Krstic.
Check out the discussions about this (and other ex-TWolves) HERE in the TWB Forums.