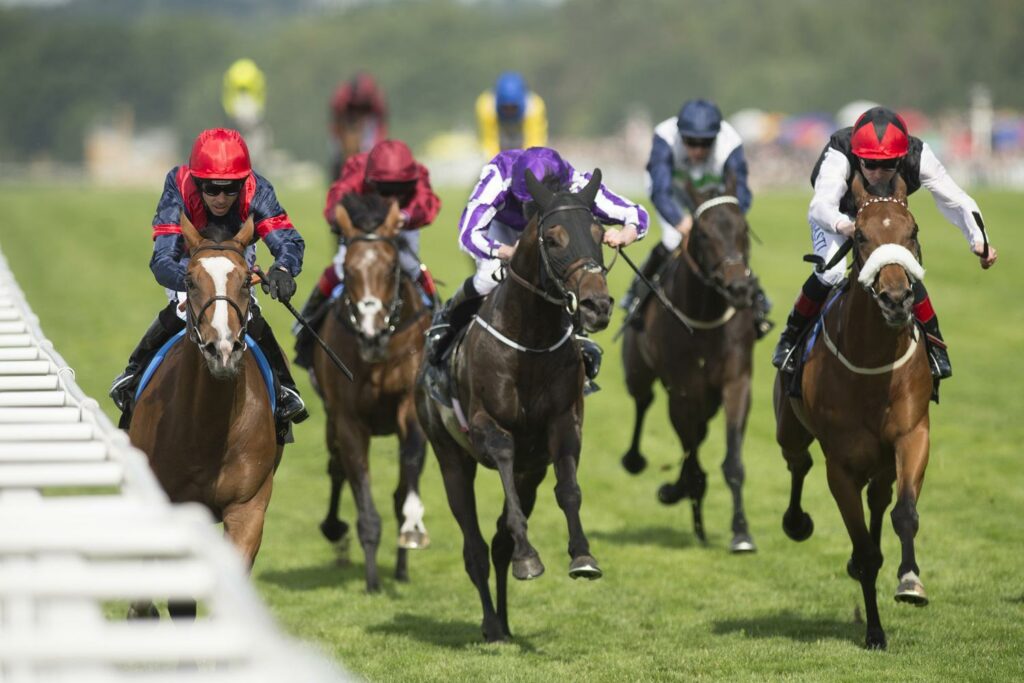 If you go online and type that phrase into Google – "are last start winners a viable bet" – or something similar, you'll actually see that there are quite a few people out there trying to sell you some form of software system that works on a similar theme.
I don't know first hand whether any of the software being peddled is any good, but what it does demonstrate is that there are a lot of people who are thinking along these lines when it comes to betting on horse races.
The very fact that people are creating software based around that principle all but proves it.
Some people use the system of only backing the race favourite. While this strategy sounds good in theory, it's flawed on a number of levels.
Firstly, in Australian turf racing, the most heavily backed horse only wins the race roughly 30% of the time. So less than one third of Aussie races are won by the favourite. When it comes to backing the favourite in the coveted Melbourne Cup, the percentage is even lower, with the favourite among Melbourne Cup horses coming first only about 23% of the time.
The second problem is, favourites usually don't pay out very much even when they are first home past the post, so even if you win about a third of the races you place bets on, chances are extremely high that you'll still be losing money and not actually making a profit.
Then there is the flipside of this type of betting – only backing the long shot.
It's true that if a long shot does somehow win the race the pay outs are usually very handsome, but how often does a long shot actually ever win?
Not very often. That's why they're an unfancied long odds horse to begin with.
Your losses would likely be lower with the "only backing the favourite" strategy.
So what about the strategy of focussing on last start winners? Is this any more viable that the favourite or long shot ploy?
Recent form obviously plays a part, but only a part. There is a lot more to take into consideration that just whether a horse won its last race.
For starters, over what distance did it win its last race? Is this race over the same distance? What were the track conditions? Who was the jockey?
If a racehorse won last week over a distance of 1200m and this week is racing over 2000m, that's a huge difference. Also, last week's win might have been on a dry track, while this week the track is going to be heavy.
So far there are already too many variables for this to be a sound betting ploy.
Here's another scenario to consider. Let's say you have your eye on a winner from last week's racing and this week that horse is up against 9 other horses in a race over the same distance. What's the plan if 4 or 5 other horses in the same race also won last weekend over similar distances? Is your fancied horse any more likely to win than these other horses, based on the "last start win" strategy?
Not really. Suddenly you are faced with about 5 horses in the one race who meet this basic criteria.
While a system like this could be a good starting point, betting on a horse race based on this alone is nowhere near enough. If you were to use this strategy in any way, then it will need to be expanded upon and combined with other criteria.
Back to the example of the race with 5 last start winners over a similar race distance. You won't be able to just focus all your efforts on the horse you first fancied. It'll now be time to pick things apart regarding all 5 last start winners and then see which of those 5 is the best option to put your money on.
Dig deep into previous form, see which jockeys were riding each horse over the past few starts, look into the track conditions, the race distances, at which racetrack each of the horses had their wins and so on.
A last start win is just a beginning strategy. A more in-depth analysis is needed to give yourself a far better chance of picking a winner.