The Minnesota Timberwolves just held their first preseason game this past weekend and, although the outcome didn't go as planned, it was still an invaluable tool. It gave the team a chance to begin to work out issues held over from last year, as well as find out if the offseason – as short as it was – caused any unexpected problems. The NBA season is getting underway in just a week, and it's time for the 'Wolves to shine.
Notably, Jake Layman did a good job in the preseason game against the Memphis Grizzlies. He picked up ten points and two rebounds in the 20 minutes he was on the court and proved himself to be even stronger on defense. With his performance, Layman's in a great spot to be a power forward in the upcoming season and, on the court with center Karl-Anthony Towns, an unstoppable duo is formed.
Jaylen Nowell was only on the court for about 13 minutes in the game against Memphis, but he showed that he's ready for action. He went 7 for 11 from the field and made four shots from behind the paint on seven tries. Last season, he seemed to be in a slump, making just 19 of his 56 shots and only three three-pointers, but could now be ready to take Minnesota to a new level this year.
Anthony Edwards is now officially an NBA player, but he's going to have to pick things up if he plans to stay around for a while. The first overall draft pick for the 'Wolves out of the University of Georgia didn't get off to a good start when he missed his first-ever NBA shot, but at least the first shot he did make was a three-pointer. However, by the end of the game, he had only gone 2 for 9, logging five points, four rebounds and one assist. On the opposite side, he had three turnovers and five fouls, and will definitely need to shake the rookie blues.
Does a better 2020-21 season lie ahead?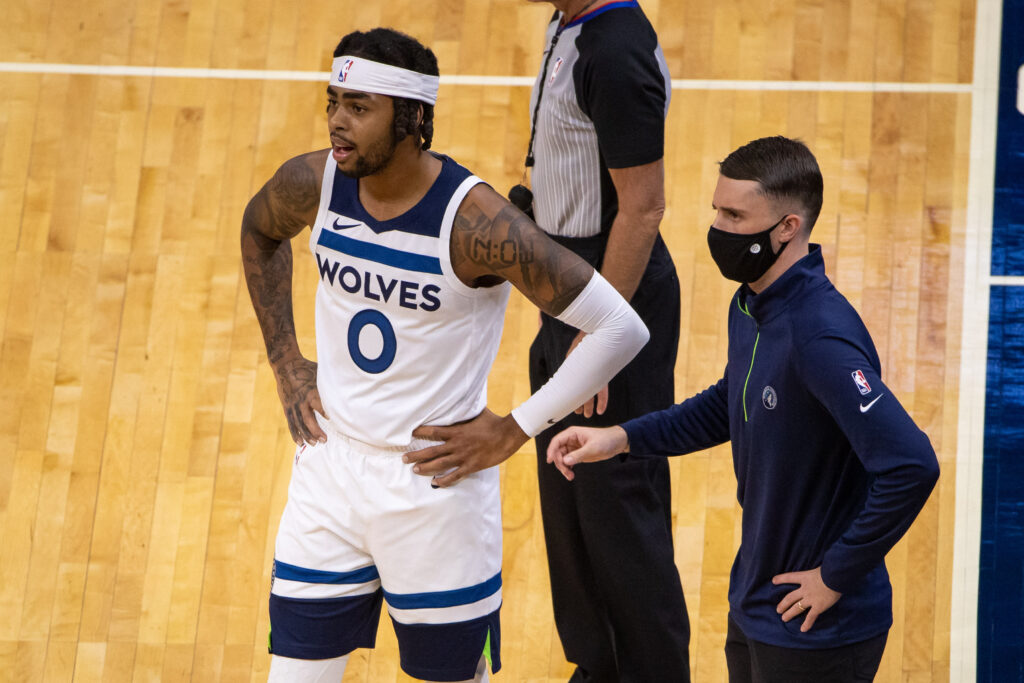 The Timberwolves exited the 2019-20 NBA season early because of COVID-19 and the shutdown of the season. Not close enough to be considered for a playoff berth when the NBA Bubble was announced, they could only wait until the upcoming season to mount a comeback, and despite COVID-19 that looks set to go ahead. Minnesota has picked up several key players in the offseason, hoping that they will provide some additional motivation to Towns and D'Angelo Russell. Russell and Towns, combined now with Ricky Rubio, are determined to turn around last season's weak performance and get back on track.
Minnesota hasn't been to the playoffs since the 2017-18 season. They didn't make it past the first round, losing to the Houston Rockets as they fell behind. However, it's a new year and the team has had a lot of time to prepare to return to the same level that saw them appear in the playoffs for eight consecutive seasons from 1997 to 2004. With Gersson Rosas and Ryan Saunders coming aboard, along with several new players, this new 'Wolves team is going to look a lot different than it has the past couple of years.